Main Content
HP About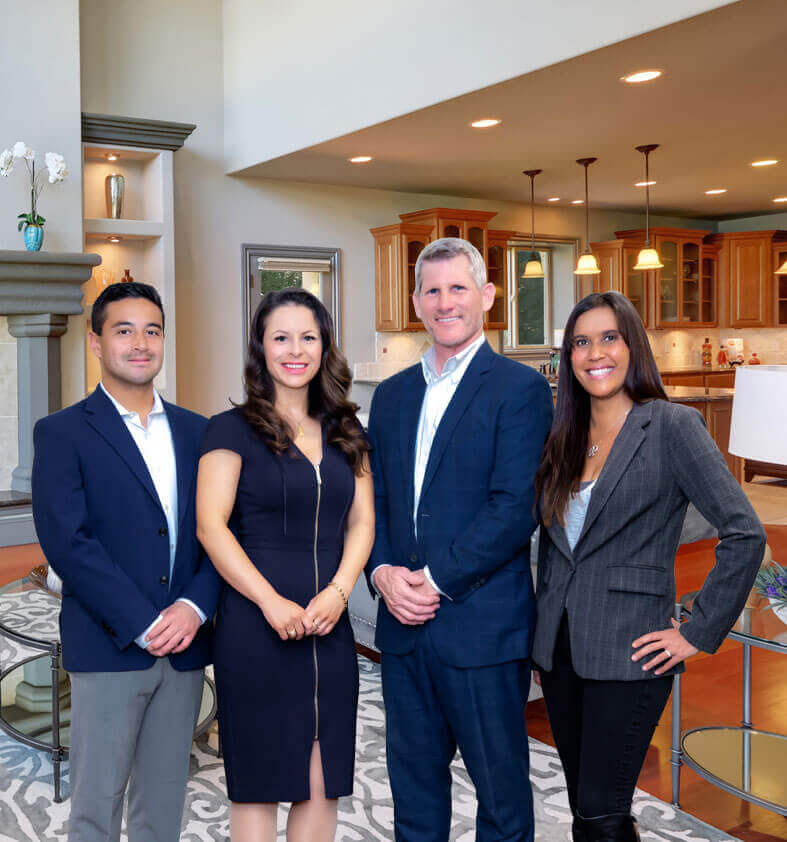 The Selecky Real Estate Group consists of a team of experienced real estate professionals, all committed to 24/7 availability and going above-and-beyond with personal attention to our clients in the Southern California Coastal luxury home market. Our clients enjoy exceptional personal service while benefiting from the global reach of Coldwell Banker.
Real Estate knowledge & experience, integrity, negotiation skills, commitment to high-touch personal service and involvement from start to finish in all transactions have proven to be the cornerstones of the Selecky Real Estate Group success story. Whether you are looking to sell or purchase your home or investment property, we promise to work tirelessly to help you achieve your real estate goals and dreams.
Still undecided? Just ask any past or present client. Who you work with truly matters!
Read More
HP SMI Feed
Our Client

Testimonials

"My husband and I had a chance to work with Chance (Joseph Paramo) when we were in the midst of a crazy market looking for a home. Chance was very responsive to our needs. He made the buying process seems much easier with his knowledge of the area, the process and the current market. Within a month, we saw over 20 houses and finally found one to call home. Thank you Chance for your patience and professionalism."

- Phoebe D, Santa Ana

"When we mentioned to a dear friend that we were interested in finding a beautiful beachfront home much like his own, he told us that he had a great Broker he had worked with many times over the years. After meeting Paul Selecky, we couldn't agree more and completely understood why he came so highly recommended! Paul is a very responsive, knowledgeable, personable, and patient Realtor we've ever had the pleasure to work with! We literally spent MONTHS looking at dozens of beachfront properties from Newport through Carlsbad before finally finding the PERFECT home in Capo Beach. He would even stop us if we were going to make a wrong decision! All through the process Paul was by our side, never impatient, always available to work with our busy schedules, and confidently guided us throughout the whole purchasing process. Would we recommend Paul? Absolutely and without hesitation! Believe me, whether you are buying or selling real estate along the OC coastline, there's no one better than Paul to work with! He goes above and beyond what is expected from a realtor!"

- Pramila A, Capistrano Beach

"Paul was absolutely fantastic to work with. His attention to detail and depth of knowledge made this out of state transaction smooth and comfortable. He was able to get us a great price - after one weekend we had multiple offers and he helped guide us to select the perfect buyer. Highly recommend!"

- Mark B, Rancho Santa Margarita

"This past year we chose to relocate from Phoenix to Oceanside. We knew the move would be sizeable, but we were excited to live by the beach. We reached out to Chance to assist us with our relocation, and he took the time to help us understand the different neighborhoods we were interested in. Chance patiently showed us multiple properties and took the time to personally see them all himself. Chance showed us ways we could make our offer more attractive without getting carried away with our offer price. After a weeklong negotiation, we had the winning offer and were able to close escrow in just under a month. We'd highly recommend working with Chance as he even made the celebrating fun too!!"

- Arielle K, Oceanside

"After interviewing other agents, deciding to work with Paul was our obvious choice. Paul and his Team are all seasoned professionals and made us feel like we were their only client, always available to take calls, respond to texts or emails and answer our many questions. Paul easily managed his schedule to follow-up on commitments during the complete sales transaction. Professional and knowledgeable, proactive, timely, and a great person (and Team) to work with are why in retrospect, we chose to work with Paul Selecky."

- Ron W, Long Beach

"IN OUR MINDS PAUL SELECKY IS A ROCKSTAR BROKER and his team is the BEST!!! Paul has represented us for four different transactions (so far) and he has never failed to surpass what we expected in terms of guidance, advice, participation, and closure."

- Pallavi and Vivek Koppikar, Lake Forest

"We had a great experience with Paul when he sold our first house years ago and helped us find our second. When we were debating listing our most recent home for sale, he was the first person we contacted for advice. He listened to our priorities, gave us good advice, and made it happen - and quickly!"

- Aubrie Smith, San Clemente

"Working with the Selecky Group was a purely joyful and professional experience. Paul's work ethic is top-notch, working smart and putting in the time to get the deal done. He communicates well about everything, pays attention to detail, and has a very strong network of connections. His integrity is exactly why I will always recommend him."

- Jenny Rouland, Rancho Santa Margarita

"Paul is the most amazing real estate agent! He is attentive, knowledgeable, and exceeded all expectations as far as responsiveness and professionalism during the entire process. He really goes above and beyond for his clients. It was a pleasure working with him and it made the whole process smooth and stress-free. I would highly recommend Paul."

- Catherine Boudreau, Fountain Valley

"This is the third time we've used the Selecky Group. They've helped us with buying, leasing, and selling, too. Paul's a Broker (not just an agent) and his knowledge, expertise, and enthusiasm for his craft are crystal clear. He really knows his stuff and more than once had to correct other realtor's mistakes. Can't tell you how much that helped reduce our anxiety! We're convinced that Paul's strategy for selling our home was what got us immediate multiple offers and the highest recorded price for anything in our neighborhood."

- Jeremiah Casteel, Huntington Beach